The Des Moines HBA Engagement Committee put together a legal advice breakfast with attorneys Chuck Becker and Jodie McDougal a few weeks ago.  It was well attended and great information was shared.
Another New Member Benefit – LegalShield
Thanks to Everyone who Contacted Legislators on Mechanic's Lien Bill
Congress Rolls Back Volks Recordkeeping Rule
Tell Your Story for NAHB's 75th Anniversary
Trump Signs Executive Order on Clean Power Plan
Make Plans Now for the 2017 NAHB Legislative Conference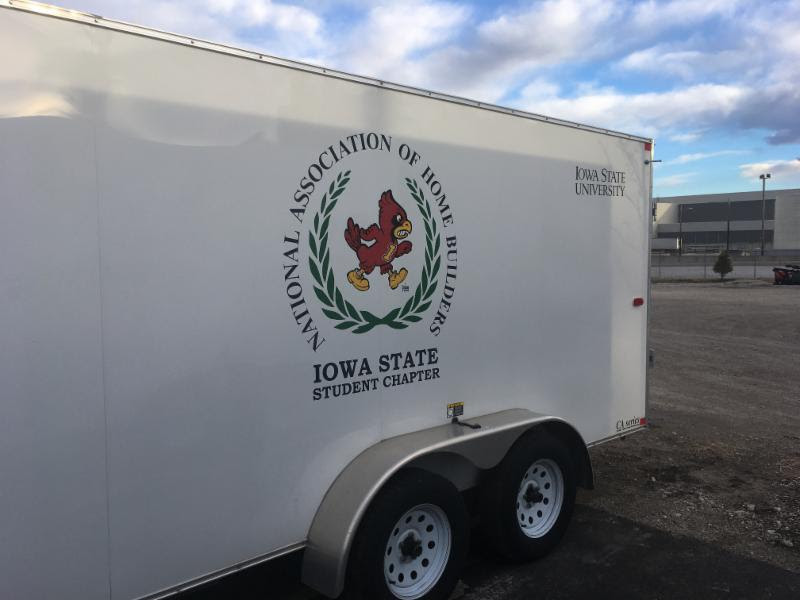 Our largest student chapter, Iowa State, is now sporting new decals on the sides of their work trailer.  It looks great and will be seen by lots of people with their adventures.  It's a great group.
National Green Building Standard Certifies 100,000th Home
Trump Budget Proposes Cuts to Energy Star Program
4th Annual Doug Mayo Memorial Golf Tourney Registration Nearly Sold Out
Squeal Award: Taxpayer Funded Portraits
Senator Ernst does a good job exposing bloated government in her Squeal Award.  This one is interesting – did you know that when a head of federal agency leaves their post, that agency typically has an oil painting portrait made in their honor? Did you also know that each of these portraits can cost taxpayers tens of thousands of dollars?  According to reports, since 2010, federal agencies have spent nearly half a million dollars on portraits that are displayed in parts of federal agency buildings that may not even be accessible to the public.
Recently, federal agencies have okayed excessive spending on portraits that cost anywhere from $19,000 to $50,000 per painting, such as:
The cost of the portrait for former Environmental Protection Agency Administrator Lisa Jackson came to $38,350.
Did you know the cost for the portraits of Department of Agriculture Secretary Tom Vilsack and Department of Commerce Secretary John Bryson (who served just 8 months) came to $22,500 a piece?
And, the former Air Force Secretary, Michael B. Donley's portrait rang up at $41,200.
Parody of NIMBY People
This is funnier if you're trying to develop something in the highly populated left-leaning cities, but it's still humorous wherever we are: